Simple Yet Powerful Tools That Get You The Love You Want — Fast
Are you starting to feel like real love is just not going to "happen for you?" That you weren't meant to have the kind of relationship other women seem to enjoy effortlessly?
If you were like I once was, you feel hurt and hopeless that you'll never experience the love you crave and deserve. You've been disappointed again and again, and you don't know if you have the strength to keep trying.
Maybe you've had too many bad dates, so you're taking yourself "off the market" entirely. Or you've stopped trying to "talk things through" in your relationship, and have resigned yourself to be without pleasure and affection. Why bother trying when it never works out anyway?
How To Build A Genuine, Loving Connection With A Man
When we've been disappointed by love and relationships, it seems impossible to believe that everything will work out. But it's this belief itself that actually prevents us from getting what we want.
That's right. We are, and do, what we believe. Your negative, internal beliefs come across to a man as defensiveness, controlling coldness, neediness, or "drama." They eat away at your confidence, your self-esteem, so that you become either closed off or desperate. Either every man feels "lackluster" or worse… you believe that no man will stick around, so you cling desperately to any crumb of affection and attention you get.
Instantly Raise Your Self Esteem And Become More Attractive
This is exactly what happened to me before I met and married my husband. I went through one dead-end relationship after another, and my self-esteem sunk somewhere below floor level. I did a lot of therapy and "self-help" but nothing worked because I wasn't changing my CORE BELIEFS about who I was and how I felt about myself. Deep down, I didn't believe I deserved the kind of love I wanted. So I allowed men to walk all over me, and with every heartache I "proved" to myself that I was really unlovable and incapable of a real relationship.
Is it possible, that you too – without even being aware of it – are actually pushing a man away and allowing your internal beliefs to become self-fulfilling prophecies? Like you, I wondered why there were no good men around. I wondered why I couldn't be comfortable around a man. I walked around pretending everything was okay. But it wasn't. That was when I decided I needed to do something to turn things around. And I did.
Thinking And Behaving Differently Can Change Your Love Life Dramatically
If you're ready to do what it takes to change the way you relate to a man, or feel about yourself, I can help.
If you're ready to do what it takes to change the way you relate to a man, or feel about yourself, I can help. In my Heart Connection Toolkit – How To Instantly Connect With A Man audio program, you'll hear me supporting you with Tool after Tool to help you feel more confident, more natural, more in touch with the "real you."
It's so easy – just listen to the CDs, and I will lead you into feeling better. The Toolkit is the ONLY Rori Raye program where you don't have to DO anything. You don't have to DO the Tools if you don't want to, you don't have to practice anything if you're not up to it – you just listen, and I do it all for you – and the more you listen, the better you feel.
The Tools in the first disc are very simple and easy to follow. The second disc is all about sitting back, listening, and feeling better. In other words – no effort on your part. I'll be cheering you on, encouraging you, and making you practice and instructing you every step of the way. You'll never feel alone. A lot of my clients like to listen to the CD in the car on the way to a date, or listen to it when they feel particularly down about their love life.
Learn Simple, Effective Tools To Bring Out Your Irresistible Feminine Energy
On the CDs you'll find Tools, questions to ask yourself, meditations, dialogues, mantras, and easy How To's. You'll be able to do these Tools at your own pace… but the best way to do them is slowly and mindfully, just a little bit each day. And if you just want to sit back and listen to me encouraging you, you can do that, too.
You'll start to feel better after just listening to the first 10 minutes of me speaking to you! Bit by bit, you'll feel the old, tired patterns loosening their grip on you. You'll become more AWARE of your feelings and desires, even if you've been stuffing them down for years in order to make your relationship work.
You'll be able to feel, in your mind, heart, body and soul, the tension and negative thoughts flow out and be replaced with calmer, more confident and loving feelings. You'll LOVE YOURSELF more, feel more grateful, and connect to joyfulness again.
My Toolkit Can Transform Your Love Life And The Way You Feel About Yourself
First of all, when you love yourself and you have a peaceful, grateful nature about you, then it's easy for a man to LOVE YOU. But you'll also get real-life dialogues and exercises to do WITH a man… whether it's a man you're with right now, or a man you meet when you're running errands or out at a party. You'll know exactly what to say and how to say it so that he can't help but want to get closer to you.
You'll become more intriguing and attractive to a man… naturally. You…ll be amazed by how small shifts in the things you say to a man, and in the way you carry your body, can literally turn your relationship around overnight.
The Toolkit comes with 2 audio CDs and a bonus workbook that's purse-sized so you can carry it with you everywhere for support, inspiration, and instant help.
In Heart Connection Toolkit, You'll Learn:
How to bring a man close naturally with your feminine power
The specific words and phrases that will compela man to be more devoted to you
The 4 Rules for undoing what isn't working in your relationship
Specific words and phrases that get a man to really listen and respond to you in an intimate, connected way
How to follow your intuition, feelings and natural wisdom to guide you
An exercise to change the way you listen so he'll feel more connected to you than ever
The type of dialogue that actually pushes men away
How to flirt and connect with men when you're out in public
How to negotiate what you want with an effective, step-by-step process
How to release subconscious anger and resentment in a healthy way
And much more…
My Heart Connection Toolkit will empower you to have more confidence, be true to yourself and your feelings, and attract a man to you like never before.
AS A BONUS, when you order Heart Connection Toolkit I'll include a FREE interview from my Interviews With Relationship Experts monthly series.
Since I became a relationship "expert," I've met and worked with so many other extremely knowledgeable experts on life, love and relationships. If you're ready, I'd love to bring you into my "inner circle" and share these experts with you.
Every month I do a live audio interview with someone whose extraordinary experience and insight can make you more successful with men, dating and relationships, and help you make a special man want to commit to you MORE than he wants "freedom." In the interviews you'll hear women (and men, too!) who've also spent years successfully teaching women how to have the kind of fulfillment in relationships we all want.
Here's How It Works…
Just for trying my Heart Connection Toolkit program, I'll throw in a one-month FREE subscription to my monthly "Interview Series" as a bonus. The FREE interview is with Christian Carter, an expert on dating and relationships. He talks about what it's like to be a man, how men see and feel about women, the things that drive men away, and the things that rope them in.
Christian Carter is the kind of man who almost every woman would want. He's been pursued, pressured, in serious relationships and has "dated around…" and he's also about the nicest, kindest, smartest, handsomest man you could ever meet.
After Christian Carter, I've lined up a whole series of powerful experts in raising self-esteem, building trust, creating intimacy, opening up your sexuality and sensuality, truly communicating with men, and how it's never to late to have what you want in life and love. They will continue to help you, step-by-step and you will get tremendous value from each one.
If you love the Interview (which I know you will), then keep it and stay subscribed. Every month you'll receive another empowering interview, and you'll be automatically billed just $19.97.
Of course, if you don't want to continue receiving more, you can cancel and not pay a thing… AND… you can KEEP the first month's interview FOR FREE just for trying it… even if you cancel right after you get it. It's simply my gift to you for trying this out and being the kind of woman who wants to bring more love and joy to her life.
If you prefer NOT to receive this $20 free bonus, you can "opt-out" with one click while you're ordering.
Order This Program Now – Risk-FREE For 30 Days
Heart Connection Toolkit + Bonus CD
You'll Learn How To:
Instantly Become More Intriguing And Attractive
Develop A Genuine, Deeper Connection With A Man
Lift Your Self-Esteem and Fuel Your Hope For Love
2 powerful audio CDs: tools, meditations, dialogues & how-tos
As with everything you purchase from me, if you don't feel The Toolkit is helping you (I know it will - put it in your ipod, computer, CD player or car, listen to it and do the Tools as often as you can, and you'll see a difference in the way men relate to you in just days), then return it for a refund.
Love,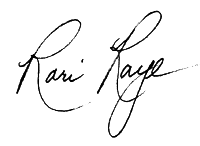 Try Heart Connection Toolkit And Get Your FREE Bonus CD
Learn Secrets To:
Bring A Man Close Naturally
Become Instantly More Attractive
Develop A Deeper Connection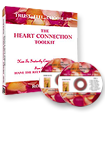 2 powerful
audio CDs:
tools, meditations, dialogues & how-tos
Listen To A Program Sample
Heart Connection Toolkit: The Plan
Customer Testimonials
I feel so much better… much more at ease… no more driving myself crazy. And the man I work with and am interested in is moving my way little by little!"

"You have a great message… that is helping me with my self-esteem issues. I am really understanding that I have more power than I choose to use. Thank you again."

"I would never have believed it was possible… just two short months ago, but I have met an amazing and beautiful man. Thank you for sharing your wisdom with me. I think that I have met my soul mate."